Moving Isolation
A project by Anna Holter + Company
Winner of the Short Film Festival Feel Good 2020 at the Roses UK
Let us present Moving Isolation, a digital dance project, an artistic diary, a series of short films with nineteen artists from all over the world. It is an attempt to document and describe what we, individually and together, are facing right now. Early April 2020, isolated and quarantined, we decided instantly to meet. A year later six films have been released and the 7th is in production (out May 2021).
Dancing is movement, meeting is movement, solidarity is movement - living is movement. But how can one move in a time of isolation?
↓ ↓ ↓
Context
With Covid-19 we are facing challenges never experienced before. Here, in our artistic diary, movement, together with thoughts and reflexions about the lock-down are presented. Each of these meetings are proposing a dialogue and an exchange about the unwished-for situation. We meet "separately" – but we move "together". Because this is not limited to ONE country, ONE dance company, ONE culture institution, we are all in this together!

Awards
Winner of 2020 years Audience Award at the Feel Good short film festival by the Roses UK.


Festivals
Feel Good short film festival by the Roses UK
New York City Indepandent Film Festival
Support
This project was made in collaboration with Goethe-Institut Schweden and Goethe Institut Warschau, with support from the Swedish Artcouncil, thanks also to Färgfabriken and Giljotin Stockholm, who let me use their fantastic space and to Alexander De Groot who helped behind the scene.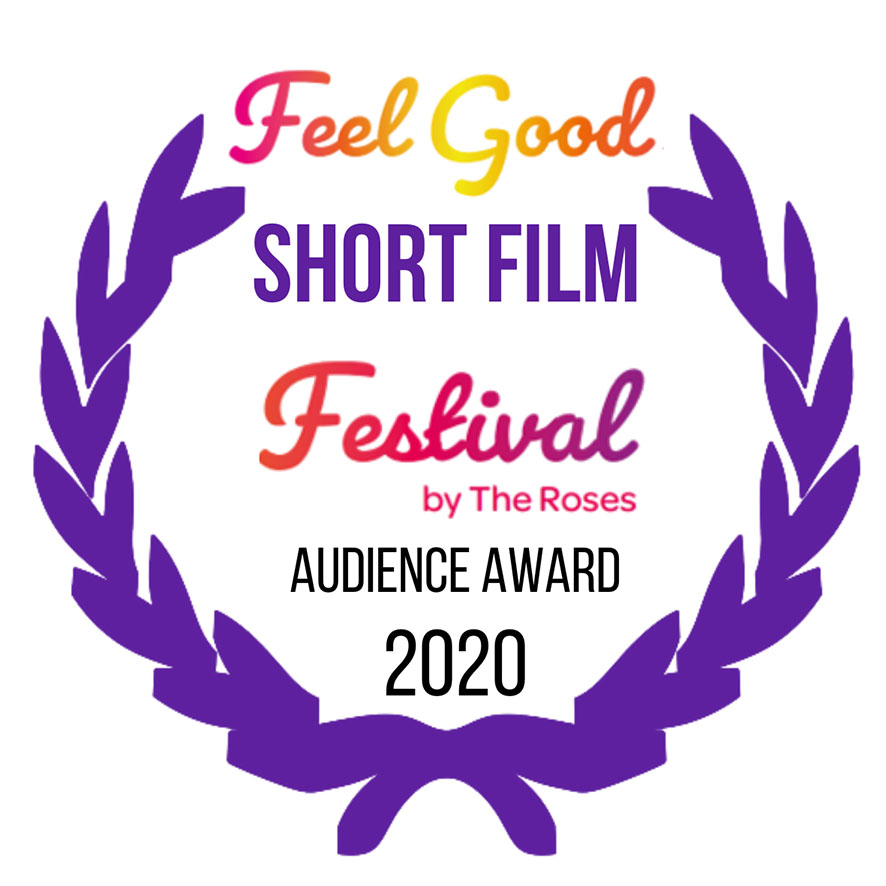 Moving Isolation - an artistic diary -
1st meeting
Lockdown, April 2020
Artistic team:
Director: Anna Holter
Choreographers and dancers: Bernadette Leitner, Bernardo San Rafael, Carolina Czechowska, Chiharu Mamiya, Darwin Diaz, Elena Kofiná, Elisa Marschall, Francesca Perrucci, Hayato Yamaguchi, Hu-Han Hu, Iza Szostak, Karen Bößer, Paula Helander, Phaedra Pisimisi, Ruth Rebekka Hansen, Anna Holter

Film editing: Toni Martin Dobrzanski, Anna Holter
Music: Toni Martin Dobrzanski
Dramaturge: Johannes Schmid
---
2nd meeting
Lockdown, May 2020
Artistic team:
Director: Anna Holter
Choreographers and dancers: Adrián Castelló, Bernadette Leitner, Bernardo San Rafael, Carolina Czechowska, Chiharu Mamiya, Darwin Diaz, Elena Kofiná, Elisa Marschall, Francesca Perrucci, Hayato Yamaguchi, Iza Szostak, Karen Bößer, Paula Helander, Phaedra Pisimisi, Ruth Rebekka Hansen, Yuta Hamaguchi, Anna Holter

Film editing: Anna Holter
Music: Toni Martin Dobrzanski
Dramaturge: Johannes Schmid
---
3rd meeting
Lockdown, June-July 2020
Artistic team:
Director: Anna Holter
Choreographers and dancers: Bernadette Leitner, Bernardo San Rafael, Carolina Czechowska, Chiharu Mamiya, Darwin Diaz, Elena Kofiná, Elisa Marschall, Francesca Perrucci, Hayato Yamaguchi, Hu-Han Hu, Iza Szostak, Karen Bößer, Paula Helander, Phaedra Pisimisi, Ruth Rebekka Hansen, Anna Holter

Film editing: Anna Holter
Music: Toni Martin Dobrzanski
Dramaturge: Johannes Schmid
---
4th meeting
Lockdown, September 2020
Artistic team:
Director: Anna Holter
Choreographers and dancers: Bernadette Leitner, Bernardo San Rafael, Carolina Czechowska, Chiharu Mamiya, Elena Kofiná, Francesca Perrucci, Hayato Yamaguchi, Hu-Han Hu, Iza Szostak, Karen Bößer, Paula Helander, Phaedra Pisimisi, Ruth Rebekka Hansen, Yuta Hamagutchi, Anna Holter

Film editing: Anna Holter
Music: Christian Heiss
Dramaturge: Johannes Schmid
---
5th meeting
Lockdown, November 2020
Artistic team:
Director: Anna Holter
Choreographers and dancers: Bernadette Leitner, Bernardo San Rafael, Carolina Czechowska, Chiharu Mamiya, Darwin Diaz, Elodie Lavoignat, Elisa Marschall, Francesca Perrucci, Hayato Yamaguchi, Iza Szostak, Karen Bößer, Phaedra Pisimisi, Ruth Rebekka Hansen, Yuta Hamagutchi, Anna Holter

Film editing: Anna Holter
Music: Toni Martin Dobrzanski
Dramaturge: Johannes Schmid
6th meeting
Lockdown, February 2021
Artistic team:
Director: Anna Holter
Choreographers and dancers: Bernadette Leitner, Bernardo San Rafael, Carolina Czechowska, Chiharu Mamiya, Darwin Diaz, Elodie Lavoignat, Elisa Marschall, Francesca Perrucci, Hayato Yamaguchi, Iza Szostak, Karen Bößer, Makoto Sakurai, Phaedra Pisimisi, Ruth Rebekka Hansen, Yuta Hamagutchi, Anna Holter

Film editing: Anna Holter
Music: Christian Heiss
Music mix: Toni Martin Dobrzanski
Dramaturge: Johannes Schmid
7th meeting
Lockdown, April 2021
Artistic team:
Director: Anna Holter
Choreographers and dancers: Alacoquo Ntome, Bernadette Leitner, Bernardo San Rafael, Carolina Czechowska, Chiharu Mamiya, Darwin Diaz, Elisa Marschall, Francesca Perrucci, Hayato Yamaguchi, Iza Szostak, Karen Bößer, Makoto Sakurai, Phaedra Pisimisi, Ruth Rebekka Hansen, Yuta Hamagutchi, Anna Holter

Film editing: Anna Holter
Music: Michael Heilrath
Dramaturge: Johannes Schmid
Gallery